Pro AC Repair in Bethesda, MD That Returns Comfort to Your Residence Without Delay
Not having AC is a major issue. When you call H&C Heating and Cooling, our skilled repair technicians will get your home comfortable again fast with our AC service in Bethesda.
We're famous for doing service right the first time. That's why you can rely on our pros to get your AC system up and working again.
Depend on us to take care of your needs. We're well-prepared to take care of emergency AC repair or regular service. Your air conditioner is in competent hands when you get in touch with us.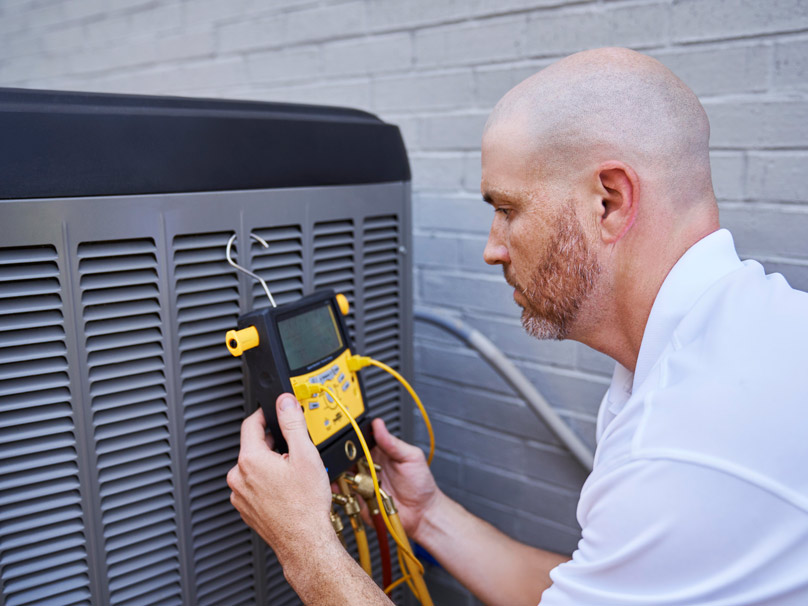 AC Service in Bethesda and Surrounding Areas
Looking for AC repair in Bethesda? Talk with the specialists at H&C Heating and Cooling.
Were you aware an annual maintenance plan can prevent many problems? It also keeps your air conditioning system energy-efficient and may help extend its life expectancy. We can go over plans while our techs are at your house for a service call.
If you're continuously reaching us for service, it could be time to consider AC installation. Our pros can help you pick the ideal equipment for your household's needs.
When you are seeking air conditioning services, give us a call at 301-960-3247 or contact us online.
Bring Back Coziness Fast with Our Exceptional Furnace Repair in Bethesda, MD
Left with a malfunctioning furnace when that winter weather comes rushing in?
If your heater is busted, call H&C Heating and Cooling's heating and cooling pros. The trouble spot will be located and resolved faster than you realized as possible, and you'll be comfy and cozy once again.
The HVAC service pros at H&C Heating and Cooling are well-known for their work with furnace repair, because every task is handled patiently and professionally. You'll learn that when it comes to heating and cooling service calls, nothing is too complicated for us.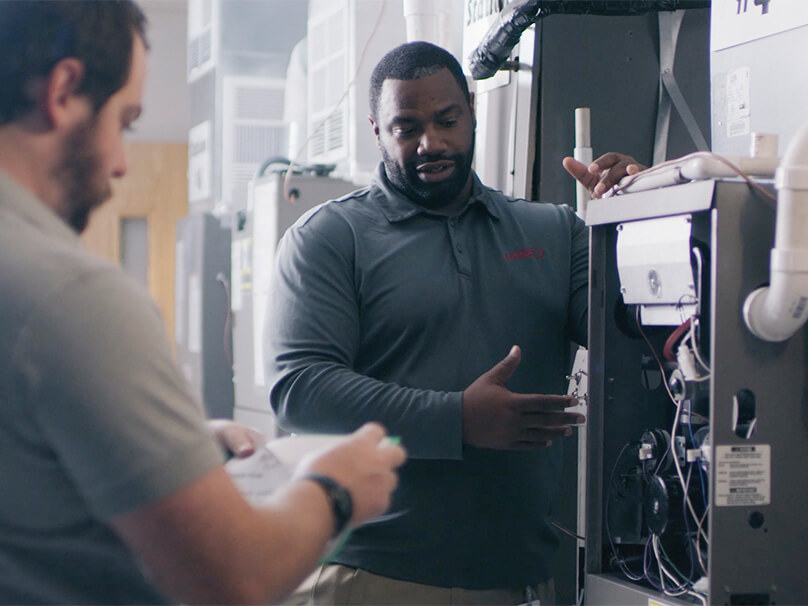 Furnace Service in Bethesda, MD and Surrounding Areas
Searching for the number one company in furnace repair in Bethesda? With H&C Heating and Cooling, the search is over!
You don't have to make furnace repair calls when you work on occasional HVAC servicing. If we're with you at home, we'll inspect our annual maintenance plans, which can save you a lot of time and stress in the long run.
So if you're contemplating about upgrading your HVAC system think about us for furnace installation. There's no need to learn about new furnaces right away, because we help you find the correct option for your needs and budget.
If you need speedy furnace repair or installation, the experts at H&C Heating and Cooling are on the project. Call today at 301-960-3247, or reach us online.
Quality Heat Pump Repair in Bethesda, MD You Can Rely On
If your heat pump is struggling, it can end up being frustrating to cope with, notably when you have other things to tackle first.
If your heat pump seems off, let H&C Heating and Cooling's heat pump whizzes see for sure during heat pump service in Bethesda. We point out and correct all the major problems, turning your home comfortable again faster than you thought possible.
If you require a heat pump for it, our technicians can tackle it all. They're committed to unrivaled customer service you can trust to get things done properly.
CALL TODAY: 301-960-3247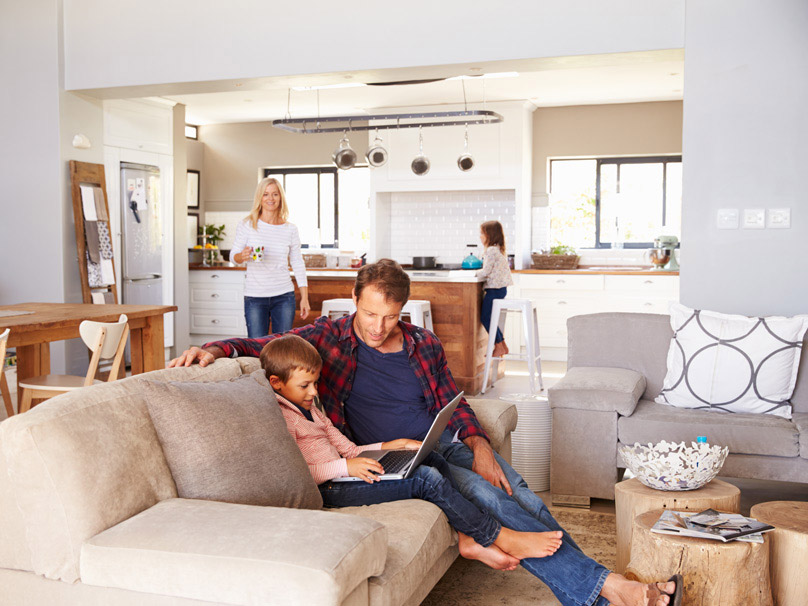 Heat Pump Service in Bethesda, MD and Surrounding Areas
The top name in heat pump repair in Bethesda is H&C Heating and Cooling, in every metric.
It's not easy for your heat pump to relax, as it works all the time to make your home cozy. Frequent maintenance can greatly aid its overall health.
You'll also prevent extra repair calls if you do this, as well as produce extra energy efficiency for your HVAC system. Our annual maintenance plans cover this, so let's go over that while we're here.
And if the system is completely broken, we offer quality heat pump installation too. Try not to fret about which model you should choose, because we can review the options alongside you. You'll know exactly which choice is ideal for your home and bank account.
For emergency or steady heat pump service, call the professionals at H&C Heating and Cooling. You can reach us at 301-960-3247 or by contacting us through our site.
CALL TODAY: 301-960-3247